Christmas tree farms are closed until next Autumn. Find a Christmas tree and winter events near you! There are Choose-and-cut-your-own Christmas tree farms, You-choose-and-THEY-cut, or a pre-cut Christmas Tree lot and other fun winter activities, like sleigh rides, hayrides and wagon rides! And because we don't charge for any listings, this is the most complete and up-to-date listing online! Click here for the list of sleigh ride locations! And here are easy, illustrated recipes to make Chocolate Yule log , homemade cranberry sauce (even jellied cranberry sauce ), pumpkin pie (from a pumpkin) , roasted chestnuts , pumpkin soup , cheesecake and pumpkin bread . Real or fake tree - which is better? Click here for the comparison ! We prefer real Christmas trees for environmental and economic reasons! After Christmas, find how how and where to recycle or dispose of your Christmas tree ! There are affiliate links on this page. Read our disclosure policy to learn more.
Where and How to Recycle or Dispose of Christmas Trees in United States after Christmas through January 2022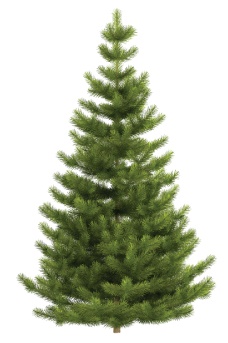 In many urban and suburban areas, Christmas trees are collected from curbside during the first 2 weeks in January. Be sure to remove all remove all lights, wire, tinsel, ornaments, nails, stands, other NON-Organic decorative materials and other materials that are not part of the original tree. This includes tree stands also. Flocked trees are usually accepted, but not artificial trees. Large trees (larger than the standard 6 - 7 ft tree) may need to be cut in half to be acceptable by your garbage hauler. But scroll down this page for more specific information and local links.
After Christmas, click here to find how how and where to easily recycle or dispose of your Christmas tree!
And to recycle used, broken or old Christmas lights and electronics See this page for local options to easily recycle your Christmas holiday lights
Related information:
If it has just snowed; see this page about how to make snocones from real snow! Your kids will love it!
Click here for the list of winter sleigh ride locations!
See our easy recipes to make a Chocolate Yule log and click here to make your own low-fat, low calorie but delicious Egg Nog ! Then come back to our other website in March to find a local Easter Egg Hunt for your children ! There are affiliate links on this page. Read our disclosure policy to learn more.
Clickon your state on country below to find choose-and-cut Christmas tree farms, pre-cut (freshly cut, pre-harvested) trees, stands, sleigh rides, hay rides and related winter events and fun in your area!
[ Alabama ] [ Arizona ] [ Alaska ] [ Arkansas ] [ California ] [ Colorado ] [ Connecticut ] [ Delaware ] [District of Columbia ] [ Florida ] [ Georgia ] [ Hawaii ] [ Idaho ] [ Illinois ] [ Indiana ] [ Iowa ] [ Kansas ] [ Kentucky ] [ Louisiana ] [ Maine ] [ Maryland ] [ Massachusetts ] [ Michigan ] [ Minnesota ] [ Mississippi ] [Missouri ] [ Montana ] [ Nebraska ] [ Nevada ] [ New Hampshire ] [ New Jersey ] [ New Mexico ] [ New York ] [ North Carolina ] [ North Dakota ] [ Ohio ] [ Oklahoma ] [ Oregon ] [ Pennsylvania ] [ Rhode Island ] [ South Carolina ] [ South Dakota ] [ Tennessee ] [ Texas ] [ Utah ] [ Vermont ] [ Virginia ] [ Washington state ] [ Washington, DC ] [West Virginia ] [ Wisconsin ] [ Wyoming
Other countries:
[ United Kingdom ] [ Canada ] [ Austria ] [ Australia ] [ Belgium ] [ Czech Republic ] [ Denmark ] [ Deutschland ] [ France ] [ Greece ] [ Ireland ] [ Italy ] [ Japan ] [ Nederlands ] [ New Zealand ] [ South Africa ] [ Switzerland
]
If you are looking for wholesale Christmas trees, click here!
Looking for apple orchards, pick-your-own farms for strawberries next spring and and other types of farm markets? Click here for our our other website, www.PickYourOwn.Org for farms and orchards in your state or country.
Christmas fun stuff - games, virtual Christmas trees, music, weird stuff, etc.
Allergic to or can't have a real Christmas tree?
Need a Santa for a party, event, school, store, mall or your farm? Find a local Santa here !
Christmas Tree Farmer Resources - Looking for information, equipment and services to help start or grow your Christmas Tree farm? Look here!
---
Related News Stories
---