Whether you want to cut your own tree, pick a live tree and have it cut for you, buy a tree already cut or buy a living tree you can plant, this page provides detailed listings of southeast New York's choose-and-cut Christmas tree farms, places to buy pre-cut (also called pre-harvested and fresh-cut) trees, stands, sleigh rides, hay rides and related winter events and fun. Some listings are for tree farms, others are tree lots, and some only offer hay rides, sleigh rides or other winter events. READ EACH LISTING to know what each facility offers. The farms are listed further down this page, so scroll down the page! Since this service is free and open to ALL Christmas tree farms, not just those who belong to an association or pay for an ad, like almost all other websites do, this is the most complete and current listing available! I'm always looking for more to add, and to correct any inaccuracies or errors, so if you encounter any, please email me!
Tips:
If the name of the farm is blue with an underline; that's a link to their website. Click on it for the most current hours and information.
ALWAYS call the farm or store BEFORE YOU GO to confirm their supply, their hours and whether they have trees, are allowing choose-and-cut or just precut trees; and which attractions or winter activities are available. All three can change during the short Christmas season, due to weather, demand and the farmer's business conditions! Farms get sold, shut down or run out of trees, and they don't all update me every day, let alone every year. For more tips to make your trip fun and successful, click here!
DON'T DRIVE OUT THERE IF YOU CAN'T REACH THEM BY PHONE OR EMAIL!
And please tell the farmer you visit in southeast New York that you found their farm here! I need the farmers to realize that you found them here so that they will keep their information up to date!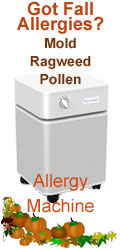 ---
Listings:
Columbia County
The Pickin Shack at Hellers Farm - Christmas trees-you choose and you cut
48 Hover Avenue, Route 9G & Hover Avenue, Germantown, NY 12526. Phone: 518-537-6076. Email: info@hellersfarm.com. Open Friday after Thanksgiving Thursday-Sunday 9am to dark until Christmas Eve. Directions: Route 9G 2.3 miles North of Germantown light to intersection of Route 9G and Hover Avenue. 4 Miles South of Rip Van Winkle Bridge. Click here for a map to our farm. We are open September, October, November, December. Our hours are:
Christmas Tree varieties:
You-Choose and You-Cut varieties: Douglas Fir
(UPDATED: October 28, 2013, from their website)
Delaware County
Dutchess County
Greene County
Black Horse Farms - Precut Christmas trees, Christmas wreaths, garlands, mistletoe, Christmas decorations, trees bagged, gift shop, restrooms, Bouncy castle or moon bounce
10094 Route 9-w, Athens, NY 12015. Phone: 518-943-9324. Alternate Phone: 518-731-8776. Fax: 518-731.2821. Email: Blackhorsefarms3@aol.com. Open: Seven days a week, 10:00 am to 6:00 pm, March - December. Directions: Click here for a map and directions. Payment: Cash, Check, Debit cards, Visa/MasterCard, Discover. (ADDED: July 10, 2009)
Christmas tree varieties:
PreCut varieties: Balsam Fir, Colorado Blue Spruce, Fraser Fir.

Veeder's Tree Farm

- Tree Wrapping, tall trees are available, Pre-tagging, Shaking & Mechanical Cleaning, saws are provided,
Earlton, NY 12058. Phone: 518-731-8585. Directions: Route 81 Earlton then High Hill Road south 1 and a half miles. Open: Phone for dates and hours.
Christmas tree varieties:
U-Choose & Cut your own: Blue Spruce, White Spruce, Douglas Fir, Concolor Fir, Fraser Fir, Balsam Fir, Canaan Fir.
Orange County
Blooming Hill Organic Farm -

Organic Christmas trees.
1251 Route 208, Blooming Grove, NY 10914. Phone: 845-782-7310. Family-run working organic farm. Fresh wreaths daily with wild evergreens we have foraged. Farm stand, bakery and grill. March - December Saturday and Sunday 10-5.
Emmerich Tree Farm - Christmas trees-you choose and you cut, Precut Christmas trees, Living Christmas trees (to plant later), Christmas wreaths, Christmas boughs, garlands, Christmas decorations, trees tied, tree shaking provided, trees baled, saws provided, winter wagon rides, bonfires, free hot chocolate, Maple Syrup from trees on the farm, restrooms, picnic area
101 Sleepy Valley Road, Warwick, NY 10990. Phone: 845-986-0151. Alternate Phone: 973-332-1055. Email: emmerichtreefarm@aol.com. Open: UPDATE: December 17, 2014: The owner tells me they are closed until next season (2015), when their hours should be: Friday, November 28 from 9 am to 5 pm; Saturdays and Sundays,from 9 am to 5 pm, November 29 to December 21. Directions: From the Village of Warwick, New York head north on New York State Route 17A approximately one mile. Turn left onto Locust Street. Continue up Locust Street, which becomes Sleepy Valley Road approximately 1.2 miles. Our farm is on the left, 101 Sleepy Valley Road. Click here for a map and directions. Payment: Cash, Check, Debit cards, Visa/MasterCard, Discover, AmEx. Click here for our Facebook page.
Christmas tree varieties:
You-Choose and You-Cut varieties: Blue Spruce, Douglas Fir, Eastern White Pine, Norway Spruce, Scotch Pine, White Fir (Concolor Fir), White Pine, White Spruce, and other varieties (call!).
PreCut varieties: Fraser Fir.
Living, rooted tree varieties: and other varieties (call!).
(UPDATED: December 17, 2014) (UPDATED: November 03, 2014) (UPDATED: October 28, 2013) (UPDATED: December 10, 2012) (ADDED: August 04, 2012)

Farmside Acres

- Christmas trees-you choose and you cut, tree shaking provided, trees baled, saws provided,
280 Angola Road, Cornwall, NY 12518. Phone: 845-534-8362. Email: farmsideacres@gmail.com. Open: First weekend in December, 10 am to 4 pm. Directions: Payment: Cash, only. Saws provided. Complimentary candy canes, cider, and donuts. Special tree stands available.
Christmas tree varieties:
You-Choose and You-Cut varieties: Blue Spruce, Douglas Fir, Scotch Pine.
(UPDATED: November 02, 2014, JBS) (ADDED: October 22, 2010)
Fox Ridge Christmas Tree Farm - Cut Your Own Christmas Trees, some Pre-cut Trees, Tree Wrapping, Tree Stands, Carry-out Bags, Wreaths, Map, saws are provided, Pride Of NY Member.
Fox Hill Road, Warwick, NY 10990. Phone: 845-986-3771. Email: bcirigliano@aol.com. Open: the weekend of Dec. 7 & 8 ​while supplies last, from 10 am to sunset

,

which is typically around 4:30 pm

. Directions: Phone for directions or see our website for more features and detailed directions and maps. Payment: cash, check.
Christmas tree varieties:
U-Choose & Cut your own: Scotch Pine, Blue Spruce, White Spruce, Douglas Fir, Norway Spruce, Concolor Fir, Fraser Fir.
(UPDATED: November 02, 2014, JBS) (UPDATED: October 28, 2013, from their website) (UPDATED: November 29, 2010)
The Generals Garden - Precut Christmas trees, Christmas wreaths, Christmas boughs, garlands, mistletoe, Christmas decorations, trees bagged, trees tied, trees baled, gift shop
177 Sanfordville Road, Warwick, NY 10990. Phone: 845-986-5572. Fax: 845-986-7200. Email: ggarden@warwick.net. Open: Monday through Saturday 9am to 6pm, Sundays 9am to 5pm through Christmas eve. Directions: Click here for a map and directions. Open House December 3 2009 4:30 to 7 pm Poinsettia Judging Refreshments 10% Discount Gravikord Duo performing holiday music. Payment: Cash, Check, Debit cards, Visa/MasterCard, Discover. All plants grown on premises Painted Poinsettias available Cyclamen Amaryllis Paperwhites Fruit Topiaries.
Christmas tree varieties:
PreCut varieties: Balsam Fir, Douglas Fir, Fraser Fir.
(ADDED: November 23, 2009)
Graney Tree Farm - Cut your own blue spruce trees. Balsam wreaths.
24 Lang Drive, Pine Bush, NY 12566. Phone: 845-361-3022. Open: Thanksgiving thru Christmas Eve. Friday to Sunday, 9-dusk.
Christmas tree varieties:
U-Choose & Cut your own: blue spruce
(UPDATED: November 02, 2014, JBS)
Hudson Valley Nursery - Precut Christmas trees, Christmas wreaths,
2709 Route 17m, New Hampton, NY 10958. Phone: 845-294-0995. Directions: 17M Between Goshen and Middletown. And for a map to our farm, click here. Open: Sunday - Thursday 9am to 7pm Friday - Saturday 9am to 8pm. Payment: Cash, Check, Visa/MasterCard, Discover, AmEx. (ADDED: December 02, 2008)
Christmas tree varieties:
PreCut varieties: Balsam Fir, Colorado Blue Spruce, Douglas Fir, Fraser Fir.

Indigot Creek Christmas Tree Farm

- Cut Your Own Christmas Trees, Tree Wrapping, Tree Stands, Carry-out Bags, Wreaths, tall trees are available, refreshments, Pre-tagging, saws are provided
Wawayanda, NY 10940. Phone: 914-443-CELL or 845-986-3814. Directions: Only a short drive from Middletown, NY; phone for directions. Open: Weekends only, Saturday after Thanksgiving until December 19 call for hours.
Christmas tree varieties:
U-Choose & Cut your own: Blue Spruce, White Spruce.
(UPDATED: November 02, 2014, JBS)
Manza Family Farm - Cut Your Own Christmas Trees, Christmas shop, live reindeer, Visit with Santa, hayrides
730 Route 211, Montgomery, NY 12549. Phone: 845-692-4364. Open: Late November to December 24, 9-5pm daily. Visit with Santa Saturday and Sunday, 10:30-3:30. Come join us for Christmas on the Farm! We feature a large selection of freshly cut Douglas, Fraser , Concolor and Noble Fir trees, Living Spruce and Fir trees ready to plant after the holidays, and a variety of wreaths and roping. Our Christmas display includes a Nativity Scene and other picture taking areas, farm animals and Real Live Reindeer . We have holiday gift items in our Christmas Shop as well as hot drinks, food and baked goods . Our freshly cut trees including extra large trees up to 14 ft tall are all priced reasonably from $29- $150 Santa is here on the December weekends from 11-3 and we offer Pony rides and Horse-drawn Hayrides on weekends from 11-3 also. One free ride for one person with each tree sale ! Free coloring books and candy canes for each child also !
Christmas tree varieties:
Cut trees: Blue spruce, Douglas, Fraser fir.
(UPDATED: October 28, 2013, from their website)
Maples Farm - PreCut Christmas trees, wreaths, poinsettias, grave blankets
749 Route 17M, Middletown, NY 10940. Phone: 845-344-0330. Local produce, homemade fudge and baked goods, country crafts, flowers & gifts. Open: December Daily 9-6.
Overlook Farm Market - Cut trees, wreaths, petting zoo. Farm market. Warm cider served by wood-burning stove.
Route 9W, Newburgh, NY 12550. Phone: 800 291-9137 or 845-562-5780. Directions: 4 miles north of I-84. Open: March to December 25. 8-8. Closed Tues.
Pennings Farm Market & Garden Center - Cut trees, wreaths, roping. Farm market, homemade pies and hot apple cider.
161 State Route 94, Warwick, NY 10990. Phone: 845-986-1059. Directions: 1 mile south of village. Open: Daily 9-6.
Pierson Bicentinial Farm And Greenhouse - Christmas trees-you choose and you cut, Precut Christmas trees, Christmas wreaths, garlands, Christmas decorations, trees tied, saws provided, prepicked produce, gift shop, snacks and refreshment stand, restrooms, picnic area, petting zoo, farm animals, birthday parties, school tours
1448 Route 211 West, Middletown, NY 10940. Phone: 845-386-1882. Email: piersonfarm@frontiernet.net. Directions: Click here for a map and directions. Open: Thursday, Friday, Saturday and Sunday from 9 am to 7 pm; closing December 23 until Spring greenhouse; Off season hours by appointment. Payment: Cash, Visa/MasterCard, Discover.
Christmas tree varieties:
You-Choose and You-Cut varieties: Douglas Fir, Eastern White Pine.
PreCut varieties: White Fir (Concolor Fir), Douglas Fir, Fraser Fir.
(UPDATED: November 28, 2010) (UPDATED: October 17, 2012)
Pine View Farm - Tree Wrapping, Tree Stands, Carry-out Bags, Wreaths, tall trees are available, Farm Animals, saws are provided
575 Jackson Avenue, New Windsor, NY 12553. Phone: 845-564-4111. Open: December 7th and 8th between 9AM and 4PM. Directions: Located on Jackson Ave.; midway between Rts. 94 and 207, near Stewart Airport.
Christmas tree varieties:
U-Choose & Cut your own: Scotch Pine, Blue Spruce, White Spruce, White Pine, Douglas Fir, Norway Spruce, Fraser Fir, Balsam Fir, Canaan Fir.
(UPDATED: November 02, 2014, JBS) (UPDATED: October 28, 2013, from their website) (UPDATED: October 15, 2011)

Rainy Day

- Christmas trees-you choose and you cut, Precut Christmas trees, Christmas wreaths, Christmas boughs, garlands, Christmas decorations, trees tied, trees baled, free tree trimmings, saws provided, free hot coffee, free hot chocolate, gift shop
113 Station Road, Campbell Hall, NY 10916. Phone: 845656-1942. Email: rainydaygreenhouse@gmail.com. Open: Tuesday Through Sunday 10:08 am to Dusk Thanksgiving Untill Christmas. Directions: Exit 5 off I84, make a left onto Rout 208 south. Pass through the village of maybrook, after leaving continue one mile. Station Road is on you're Right. Click here for a map and directions. Payment: Cash, Check.
Christmas tree varieties:
You-Choose and You-Cut varieties: Balsam Fir, Fraser Fir.
PreCut varieties: Balsam Fir, Fraser Fir.
(UPDATED: November 02, 2014, JBS) (UPDATED: November 03, 2012) (ADDED: October 18, 2011)
Rocky Bar Christmas Tree Farm - Christmas trees-you choose and you cut, Christmas trees- you choose and we cut, Christmas wreaths, Christmas boughs, Santa appearances, Christmas decorations, trees tied, trees baled, free tree trimmings, saws provided, gift shop, snacks and refreshment stand
52 Rocky Bar Road, Westtown , NY 10998. Phone: 845-304-9196. Email: RockyBarTreeFarm@aol.com. Open: 10am to 4pm on weekends ONLY, on these dates: December 1/2, 8/9, and 15/16. Directions: We are on Rocky Bar Road, right off of Ridge Road, near Hansen Park. Click here for a map and directions. Payment: Cash, Check. All trees are $42 no matter the size. We have homemade wreaths and boughs(undecorated and decorated), Christmas gifts, ornaments and crafts for sale. Also there are tree stands and tree bags for sale. As well as hot chocolate, hot and cold cider, bottled water, apple cider donuts and homemade cookies.
Christmas tree varieties:
You-Choose and You-Cut varieties: Balsam Fir, Douglas Fir, Fraser Fir.
You Choose and We cut varieties: Balsam Fir, Douglas Fir, Fraser Fir.
(UPDATED: October 28, 2011) (UPDATED: October 01, 2012)
Stonehenge Farms - fresh cut Christmas trees, live burlapped trees. Handmade garlands and centerpieces. Plain and decorated wreaths, poinsettias.
Intersection of Routes 17K & 302, Bullville, NY 10915. Phone: 845-361-4014. Open: Feb to December Daily 8 to dusk. Handmade garlands and centerpieces. Plain and decorated wreaths, poinsettias. Fresh baked pies, apple cider and fresh produce.
Christmas tree varieties:
Pre-cut: Large selection of fresh cut Christmas trees including Douglas Fir, Balsam, Blue spruce, Scotch pine,
live burlapped trees.
Stone Oak Farm - Choose and cut trees, Handmade decorated wreaths.
207 Stony Bar Road, Slate Hill, NY 10973. Phone: 845-355-4751. Open: December, Saturday and Sundays, from 9 am to dusk. We also have a timber frame barn with big fireplace, cocoa and cookies.
Christmas tree varieties:
You-Choose and You-Cut varieties: Spruce and Canaan fir trees, most are 5-6 ft.
(UPDATED: November 02, 2014, JBS) (UPDATED: December 02, 2008)

Sumner's Wintergreen Tree Farm

- Christmas trees-you choose and you cut, Christmas wreaths, trees baled, saws provided,
123 Brola Road, Middletown, NY 10940. Phone: (845) 386-2032. Email: SumnersTreeFarm@citlink.net. And for a map to our farm, click here. Our products are usually available in December. Open: Saturday and Sunday, 9 am to 4 pm; You do not have to have a pretagged tree to cut a tree at our farm. Payment: Cash, only. We offer free hot chocolate, candy canes or lollipops, and coloring books for the kids!
Christmas tree varieties:
You-Choose and You-Cut varieties: Douglas Fir, Fraser Fir, Norway Spruce, Scotch Pine, White Fir (Concolor Fir), White Pine, White Spruce.
(UPDATED: November 02, 2014, JBS)

W Rogowski Farm, LLC

- Precut Christmas trees, Christmas wreaths, Christmas boughs, garlands, Honey from hives on the farm
327-329 Glenwood Road, Pine Island, NY 10969. Phone: 845-258-4574. Fax: 845-258-4595. Email: info@rogowskifarm.com. And for a map to our farm, click here. Crops are usually available in All year. Open: Seasonally - as of 12/4/07 to Monday to Thursday 9 to 6 Friday - Sunday 9 to 7 Call to confirm. Payment: Cash, Check, Visa/MasterCard, AmEx.
Christmas tree varieties:
PreCut varieties: Balsam Fir.
Wright Family Farm - Precut Christmas trees, Christmas wreaths, trees bagged, trees tied, Maple Syrup from trees on the farm, snacks and refreshment stand, restrooms, picnic area, farm animals, birthday parties, school tours
325 Kings Highway, Warwick, NY 10990. Phone: 845-986-1345. Fax: 845-986-1345. Email: wrightfamilyfarm@yahoo.com. Directions: Please visit our website for directions. And for a map to our farm, click here. Open: Please visit website for details; Christmas trees every day Monday - Thursday 12:00PM - 7:00PM, Friday - Saturday 10AM - 7:30PM, Sunday 10AM - 7:00PM. Farm Fresh Vegetables Available from July 4th through mid October with a self serve stand; We begin selling Christmas trees the day after thanksgiving. Payment: Cash, Check, Visa/MasterCard. fresh cut Christmas Trees. We also have a variety of wreaths, roping, & seasonal decor. Pony rides available weekends, weather permitting. Please call ahead for more information.
Christmas tree varieties:
PreCut varieties: Balsam Fir, Douglas Fir, Fraser Fir.
(UPDATED: June 07, 2008)
Putnam County
Kent Countryside Nursery - Precut Christmas trees, Living Christmas trees (to plant later), Christmas wreaths, Christmas boughs, garlands, Christmas decorations, trees tied, trees baled, porta-potties
525 Route 52, Carmel, NY 10512. Phone: 845-225-7766. Email: info@kentcountryside.com. Open: Monday to Friday: 10am to 8pm Saturday and Sunday: 8am to 8pm. Click here for current open hours, days and dates. Directions: From interstate I-84: Take exit 18, turn onto 311 toward Lake Carmel Turn LEFT at traffic light onto Route 52 Christmas Trees are 1/2 mile on the right Address: 525 Route 52 Carmel, NY 10512. Click here for a map and directions. Payment: Cash, Check, Visa/MasterCard, Discover. Click here for our Facebook page. We have HUNDREDS of fresh cut Christmas Trees, handmade wreaths, cemetery blankets, roping, table centerpieces and more! You can have your tree fresh cut, baled and tied to your car for no additional charge. Located at 525 Route 52, Carmel, NY 10512 Look for Santa and Mrs. Claus out front!!.
Christmas tree varieties:
PreCut varieties: Balsam Fir, Fraser Fir.
Living, rooted tree varieties: Colorado Blue Spruce, Norway Spruce, White Pine, White Spruce.
(UPDATED: November 30, 2014) (ADDED: November 20, 2014)
Outhouse Orchard - pre-cut Christmas trees
130 Hardscrabble Road, Croton Falls (North Salem), NY 10519. Phone: (914) 277-3188. They have pick your own apples and specialty jams and jellies. The farm has been family run farm since 1890's. Directions: located 15 minutes from the Holiday Inn in Mt. Kisco. Click here for a map, more directions and GPS bearings. (Apples Picking through Halloween, Pumpkins sale at end of September. (UPDATED: October 28, 2013, from their website)
Rockland County
Schenectady County
Sullivan County
Maplehorst Farm - Choose and cut Christmas trees, Farm Features: Tree Wrapping, Tree Stands, Carry-out Bags, Precut trees Christmas trees, Wreaths, Tall trees, Balled Trees, Pre-tagging is allowed, Shaking & Mechanical Cleaning, Saws are provided
151 Rapp Road, Monticello, NY 12701. Phone: 845-794-8596. Open: 9 am to 9 pm Daily November 25 December 24. Directions: Rt 17 west Exit 103 Left 500' left again 1 mile on Rapp Road.
Christmas tree varieties:
U-Choose and Cut your own: Scotch Pine, Blue Spruce, Douglas Fir, Norway Spruce, Fraser Fir, Balsam Fir.
(UPDATED: October 28, 2013, from their website)
Nied's Tree Farm - Choose and cut Christmas trees, Tree Wrapping, Tree Stands, Carry-out Bags, Precut trees Christmas trees, Tall trees, Pre-tagging is allowed, Drive Through Farm, Shaking & Mechanical Cleaning, Saws are provided
495 Swiss Hill Road, Jeffersonville, NY 12748. Phone: 845-482-5341. Directions: Route 17 exit at 104, take 17B west to Fosterdale (15 and a half miles)On to 52 E., follow signs. Swiss Hill Road between Kenoza Lake & Jeffersonville, off Route 52. Open: November 25 to December 24, 8 until dark.
Christmas tree varieties:
U-Choose and Cut your own: Scotch Pine, Blue Spruce, White Spruce, Douglas Fir, Austrian Pine, Norway Spruce, Fraser Fir, Balsam Fir, Red Pine, Black Hill Spruce.
Pine Farm - Choose and cut Christmas trees, Tree Wrapping, Wreaths, Tall trees, Wagon Rides, Food and drinks, Saws are provided
121 Eagin Road, Youngsville, NY 12791. Phone: (607) 591-5507. Email: pinefarmchristmastrees@gmail.com. Open: 10:00 am until dusk starting the Friday after Thanksgiving and every weekend between Thanksgiving and Christmas. Directions: From Route 17 take Liberty exit, Route 52W through Youngsville, turn right on Hemmer Road, turn right at Eagin Road to Pine Farm.
Christmas tree varieties:
U-Choose and Cut your own: Blue Spruce, Douglas Fir, Concolor Fir, Fraser Fir, Balsam Fir.
(UPDATED: October 28, 2013, from their website) (UPDATED: October 19, 2011)
Ulster County