Where and How to Recycle or Dispose of Christmas Trees in Maryland in 2016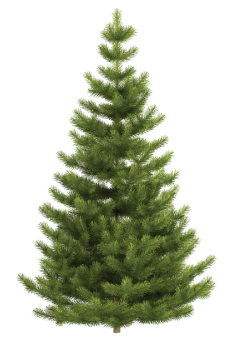 In many urban and suburban areas, Christmas trees are collected from curbside during the first 2 weeks in January. Be sure to remove all remove all lights, wire, tinsel, ornaments, nails, stands, other NON-Organic decorative materials and other materials that are not part of the original tree. This includes tree stands also. Flocked trees are usually accepted, but not artificial trees. Large trees (larger than the standard 6 - 7 ft tree) may need to be cut in half to be acceptable by your garbage hauler.
In most cases, the trees are chipped and made into a mulch which is usually made available, free to city or county residents. Important: Never burn your Christmas tree in a fireplace or wood stove. Burning the tree may contribute to creosote buildup and could cause a chimney fire.
Always follow the links (usually the name of the city or county) below for updated information, as these agencies often wait until the last minute to change dates or update their information (it's government, remember?). If your area is not specifically mentioned below, contact your trash collection agency and inquire!
Washington County - residents can recycle Christmas trees at no charge at solid waste facilities.
Clean Christmas trees (two tree limit), with all lights, ornaments and nails removed, will be accepted daily through Jan. 31, excluding holidays.
Trees will be accepted at:
- Forty West Landfill, west of Huyett's Crossroads off U.S. 40, Monday through Saturday, 8 a.m. to 3 p.m.
- Greensburg Convenience Center, 13125 Bikle Road, Tuesday to Saturday, 7:30 a.m. to 3:30 p.m.
- Hancock Convenience Center, 6502 Hess Road, Tuesday to Saturday, 7:30 a.m. to 3:30 p.m.
- Kaetzel Convenience Center, 2926 Kaetzel Road, Tuesday to Saturday, 7:30 a.m. to 3:30 p.m.
- Dargan Convenience Center, 2201 Dargan School Road, Tuesday to Saturday, 7:30 a.m. to 3:30 p.m.
Phone: (240) 313-2796. Click here for locations, updated information and more details.