Whether you want to cut your own tree, pick a live tree and have it cut for you, buy a tree already cut or buy a living tree you can plant, this page provides detailed listings of Southeastern Minnesota's choose-and-cut Christmas tree farms, places to buy pre-cut (also called pre-harvested and fresh-cut) trees, stands, sleigh rides, hay rides and related winter events and fun. Some listings are for tree farms, others are tree lots, and some only offer hay rides, sleigh rides or other winter events. READ EACH LISTING to know what each facility offers. The farms are listed further down this page, so scroll down the page! Since this service is free and open to ALL Christmas tree farms, not just those who belong to an association or pay for an ad, like almost all other websites do, this is the most complete and current listing available! I'm always looking for more to add, and to correct any inaccuracies or errors, so if you encounter any, please email me!
Tips:
If the name of the farm is blue with an underline; that's a link to their website. Click on it for the most current hours and information.
ALWAYS call the farm or store BEFORE YOU GO to confirm their supply, their hours and whether they have trees, are allowing choose-and-cut or just precut trees; and which attractions or winter activities are available. All three can change during the short Christmas season, due to weather, demand and the farmer's business conditions! Farms get sold, shut down or run out of trees, and they don't all update me every day, let alone every year. For more tips to make your trip fun and successful, click here!
DON'T DRIVE OUT THERE IF YOU CAN'T REACH THEM BY PHONE OR EMAIL!
And please tell the farmer you visit in Southeastern Minnesota that you found their farm here! I need the farmers to realize that you found them here so that they will keep their information up to date!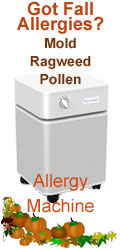 ---
Listings:
Dodge County
Fillmore County
Freeborn County
Goodhue County
Enzenauer Evergreens - choose and cut and pre-cut Christmas Trees, Gift Shop, Providing saws, tree shaking, baling and wagon rides, Nursery Stock (see also Bedding, Trees, Shrubs), Soy Candles, Wreaths
Wanamingo/Kenyon, MN. Phone: (507) 824-2612. Directions: Located north of Wanamingo. Take Hwy 57 to Hader. Go west on Cty Road 8 to the 2nd left (97th Ave.), to the 420th St. intersection, turn to the left. Open: Call for hours, leave message. We are a full service choose and cut and pre-cut Christmas tree farm. We produce our own homemade wreaths, swags, and crosses. In the spring and fall we also provide balled and burlapped trees for your landscaping needs.
Houston County
Doubletree Carriage Company - sleigh rides, winter hay rides, winter wagon rides, snacks and refreshment stand, picnic area, farm animals, birthday parties, weddings and wedding parties, events at your location (call for info)
221 W Cedar Street, Houston, MN 55943. Phone: 507-459-3546. Email: hillequinemassage@acegroup.cc. Directions: Please call. And for a map to our farm, click here. Crops are usually available in All year. Open: Anytime By Appointment. We specialize in your special event; We are available for a variety of events including weddings, birthdays, funerals, etc. Payment: Cash, Check. We specialize in your special event. If it's special to you, it's special to us. (ADDED: August 26, 2008)
Mower County
Olmsted County
Choose and Cut Fraser Firs - Fraser fir wreaths, delivery, heated showroom, 4' to 11' trees, tree stands, tree shaker, baling, saws, fields have lights, hard surface parking
2230 48th St. N.E., Rochester, MN. Phone: 507-289-8811 . Directions: 1 mile north of Rochester on Hwy 63, east on 48th St. N.E. (County Rd 124), approximately 1 mile. Open: November 20th to Christmas. Everyday 8-8 except Thanksgiving Day
Christmas tree varieties: Fraser Fir.
Steele County
Wabasha County
Waseca County
Winona County
Howes Evergreens - Christmas trees-you choose and you cut, Christmas trees- you choose and we cut, free tree trimmings, saws provided,
10170 Co Road 10, St Charles, MN 55097. Phone: 507-450-2353. Email: bob@howesevergreens.com. Open: Friday November 27,28,29 December 5,6 December 12,13; Open from 9 am to 5 pm. Directions: From Saint Charles, Minnesota go South on TH 74 to Saratoga, Minnesota; Then take Winona County 10 West 1/2 mile to the farm. Click here for current open hours, days and dates. Directions: 1/2 Mile West Of Saratoga On Winona Highway 10; We are located 4.2 miles South of Saint Charles on Highway 74. We are a short drive from Winona, Minnesota or Rochester Minnesota. Click here for a map and directions. Payment: Cash, Check. We have many large Fraser firs to choose from. We are conveniently located between Rochester Minnesota and Winona Minnesota.
Christmas tree varieties:
You-Choose and You-Cut varieties: Balsam Fir, Fraser Fir.
You Choose and We cut varieties: Balsam Fir, Fraser Fir.
(UPDATED: October 04, 2015) (UPDATED: October 16, 2014)

(UPDATED: September 08, 2013) (ADDED: July 17, 2011)
Do you know of any Christmas tree farms or other special Christmas and winter events in Southeastern Minnesota? Please tell me about them - Click here to write to me!