Whether you want to cut your own tree, pick a live tree and have it cut for you, buy a tree already cut or buy a living tree you can plant, this page provides detailed listings of Saskatchewan's choose-and-cut Christmas tree farms, places to buy pre-cut (also called pre-harvested and fresh-cut) trees, stands, sleigh rides, hay rides and related winter events and fun. Some listings are for tree farms, others are tree lots, and some only offer hay rides, sleigh rides or other winter events. READ EACH LISTING to know what each facility offers. The farms are listed further down this page, so scroll down the page! Since this service is free and open to ALL Christmas tree farms, not just those who belong to an association or pay for an ad, like almost all other websites do, this is the most complete and current listing available! I'm always looking for more to add, and to correct any inaccuracies or errors, so if you encounter any, please email me!
Tips:
If the name of the farm is blue with an underline; that's a link to their website. Click on it for the most current hours and information.
ALWAYS call the farm or store BEFORE YOU GO to confirm their supply, their hours and whether they have trees, are allowing choose-and-cut or just precut trees; and which attractions or winter activities are available. All three can change during the short Christmas season, due to weather, demand and the farmer's business conditions! Farms get sold, shut down or run out of trees, and they don't all update me every day, let alone every year. For more tips to make your trip fun and successful, click here!
DON'T DRIVE OUT THERE IF YOU CAN'T REACH THEM BY PHONE OR EMAIL!
And please tell the farmer you visit in Saskatchewan that you found their farm here! I need the farmers to realize that you found them here so that they will keep their information up to date!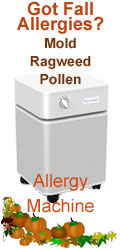 ---

To find fruit and vegetable pick-you-own farms, click here.

To find pumpkin patches, corn mazes and other Halloween activities, click here.

---

Listings:

East Central Region
North Region (includes Prince Albert)
Southeast Region (includes the Regina area)
Southwest Region
West Central Region (includes Saskatoon)

Chaplin Farm - Christmas trees-you choose and you cut, free tree trimmings, saws provided, farm animals, school tours
Rr#5, Box 43, Saskatoon, SK S7K 3J8. Phone: 306-931-3353. Email: ronchaplin@sasktel.net. Open: UPDATE: December 08, 2014: The owner tells me they are closed until next season (2015), when their hours should be: 7 days a week from November 1 to December 24, 2014, 9am to 4:30 pm. Directions: From Saskatoon going south on highway #11 toward Regina. Turn east on Baker Road or #354(Day Grow Nursery corner) and go 7 km to the RED mailbox. Payment: Cash, Cheque.
Christmas tree varieties:
You-Choose and You-Cut varieties: Scotch Pine, White Spruce.
(UPDATED: December 08, 2014) (UPDATED: October 06, 2014) (UPDATED: September 14, 2011) (UPDATED: October 28, 2012)
Mason Family Farm Christmas Trees - Christmas trees-you choose and you cut
5 km north of Kenaston and 4 km West, Kenaston, SK S0G 2N0. Phone: 306-544-2734. Fax: 306-544*2837. Email: bmason@sasktel.net. Directions: 5 km north of Kenaston (Hwy #11) and 4 km west or 14 km south of Hanley (Hwy #11)and 4 km west or 75 km south of Saskatoon (Hwy #11) and 4 km west or 50 km east of Outlook (Hwy #15); 3 km north and 4 km east Follow the large Christmas tree signs along the highway. . We are open November, December. Our hours are: November 24th to December 24th - every day - 9 am to 6 pm. Payment: Cash, Check.
Christmas tree varieties:
You-Choose and You-Cut varieties: Scotch Pine.

---
Wholesale Christmas Trees
Come See - Come Saw U-Choose Christmas Tree Farm - wholesale only,
Box 278, Moose Jaw, SK S6H 4N9. Phone: (306) 693-9845. Fax: (306) 692-9778. Email: comesee@comesaw.com.
After much consideration, we have decided to change our business focus and will no longer be operating as a "Christmas Tree" business. We will instead be primarily selling our trees as live transplants to developers and for landscaping. We are very thankful to all of our past customers and we thank you for allowing us to be a part of your family's Christmas traditions.
---
Do you know of any other Christmas tree farms or other special Christmas and winter events in Saskatchewan? Please tell me about them - Click here to write to me!