Where and How to Recycle or Dispose of Christmas Trees in Chicago area of Illinois after Christmas 2022 and in January 2023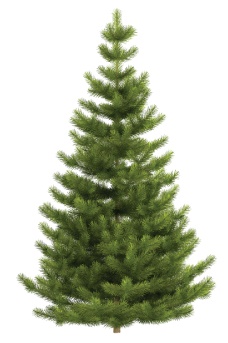 In many urban and suburban areas, Christmas trees are collected from curbside during the first 2 weeks in January. Be sure to remove all remove all lights, wire, tinsel, ornaments, nails, stands, other NON-Organic decorative materials and other materials that are not part of the original tree. This includes tree stands also. Flocked trees are usually accepted, but not artificial trees. Large trees (larger than the standard 6 - 7 ft tree) may need to be cut in half to be acceptable by your garbage hauler. But scrroll down this page for more specific information and local links.
What happens to the trees? In most cases, the trees are chipped and made into a mulch which is usually made available, free to city or county residents. Important: Never burn your Christmas tree in a fireplace or wood stove. Burning the tree may contribute to creosote buildup and could cause a chimney fire.
Tips: Always follow the links (usually the name of the city or county) below for updated information, as these agencies often wait until the last minute to change dates or update their information (it's government, remember?). If your area is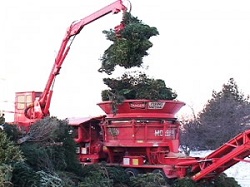 not specifically mentioned below, contact your trash collection agency and inquire!
Related information:
See this page for local options to easily recycle your Christmas holiday lights
If it has just snowed; see this page about how to make snocones from real snow! Your kids will love it!
Click here for the list of winter sleigh ride locations!
See our easy recipes to make a Chocolate Yule log and click here to make your own low-fat, low calorie but delicious Egg Nog ! Then come back to our other website in March to find a local Easter Egg Hunt for your children ! There are affiliate links on this page. Read our disclosure policy to learn more.
Chicago area of Illinois: Where and How to Recycle Your Christmas Tree After the Holidays January 2023
Chicago area Christmas Tree Recycling
For other areas of Illinois, including towns and cities outside of Chicago, click here
Chicago
Chicago - The Chicago Park District and the City of Chicago allow you to recycle your Christmas tree at one of parks across the city. Drop it off at a location listed below through the second Saturday in January (January 18th in 2022) , at 25 locations citywide to be chipped and turned into mulch. Free mulch* will be available to residents for pick up beginning Friday, in mid January. For additional information, please call 311 or visit Chicago Recycles . For a small donation (usually set at around $10), the not-for-profit recycling company, Do The Right Thing Recycling, will schedule a pick up from your residence and take the tree to a local nursery for chipping and composting. Schedule a tree pick up on the Right Thing Recycling website here The City of Chicago also offers electronic and household chemical recycling at Household Chemicals and Computer Recycling Facility 1150 N. North Branch Street. Participating tree recycling sites: NOTE: The image at above right is the most current:


(*indicates free mulch locations)

Bessemer Park, 8930 S. Muskegon Ave.
Clark Park, 3400 N. Rockwell St.
Forestry Site*, 900 E. 103rd St.
Garfield Park, 100 N. Central Park Ave.
Grant Park, 900 S. Columbus Dr.
Humboldt Park Boathouse, 1369 N. Sacramento Ave.
Jackson Park, 6300 S. Cornell Ave.
Kennedy Park, 2427 W. 113th St.
Kelvyn Park, 4438 W. Wrightwood Ave.
Lake Meadows Park, 3117 S. Rhodes Ave.
Lincoln Park*, Cannon Dr. at Fullerton Ave. (Parking lot east of Cannon Dr.)
Margate Park*, 4921 N. Marine Dr.
Marquette Park, 6700 S. Kedzie Ave.
McKinley Park, 2210 W. Pershing Rd.
Mt. Greenwood Park*, 3721 W. 111th St.
North Park Village*, 5801 N. Pulaski Rd.
Norwood Park, 5801 N. Natoma Ave.
Portage Park, 4100 N. Long Ave.
Riis Park, 6201 W. Wrightwood Ave.
Rowan Park, 11546 S. Avenue L
Sheridan Park, 910 S. Aberdeen St.
Walsh Park, 1722 N. Ashland
Warren Park*, 6601 N. Western Ave.
Wentworth Park, 5701 S. Narragansett Ave.
West Chatham Park, 8223 S. Princeton

For more information on recycling in Chicago visit www.cityofchicago.org/dss.