After Christmas, click here to find how how and where to easily recycle or dispose of your Christmas tree! And to recycle used, broken or old Christmas lights and electronics See this page for local options to easily recycle your Christmas holiday lights
Whether you want to cut your own tree, pick a live tree and have it cut for you, buy a tree already cut or buy a living tree you can plant, this page provides detailed listings of Phoenix and Surrounding Counties in Arizona's choose-and-cut Christmas tree farms, places to buy pre-cut (also called pre-harvested and fresh-cut) trees, stands, sleigh rides, hay rides and related winter events and fun. Some listings are for tree farms, others are tree lots, and some only offer hay rides, sleigh rides or other winter events. READ EACH LISTING to know what each facility offers. The farms are listed further down this page, so scroll down the page! Since this service is free and open to ALL Christmas tree farms, not just those who belong to an association or pay for an ad, like almost all other websites do, this is the most complete and current listing available! Help me keep this page complete and up to date, by reporting any corrections needed or suggesting farms to add!
My Christmas Tree guide has photos and descriptions of more than 2 dozen varieties of Christmas trees, along with a simple comparison chart!
And beware the copycat websites - from Mommy-bloggers to out-and-out plagiarists, they simply copy my work and rarely update; they are just out to make a quick buck. Since 2004, I've made updates and corrections every day!
If it has just snowed; see this page about how to make snocones from real snow! Your kids will love it!
Pandemic Tips:
Keep in mind that state government COVID dictates may force many farms to cancel Santa visits, hayrides, etc. this year. If the name of the farm is blue with an underline; that's a link to their website. Click on it for the most current hours and information.
ALWAYS call the farm or store BEFORE YOU GO - many farms and lots are selling out of trees early this year or have COVID-19 requirements - Call to confirm their supply, their hours and whether they have trees, are allowing choose-and-cut or just precut trees; and which attractions or winter activities are available. All three can change during the short Christmas season, due to weather, demand and the farmer's business conditions! Farms get sold, shut down or run out of trees, and they don't all update me every day, let alone every year. For more tips to make your trip fun and successful, click here !
DON'T DRIVE OUT THERE IF YOU CAN'T REACH THEM (by phone, email or find current information on their website or Facebook page!
And please tell the farmer you visit in Phoenix and Surrounding Counties in Arizona that you found their farm here! I need the farmers to realize that you found them here so that they will keep their information up to date!
And if you know of one I missed and want to add it or correct the information, please let me know! There are affiliate links on this page. Read our disclosure policy to learn more.
Updates for June 2021
June 2021: In a normal year, most Christmas tree farms are open up to Christmas Eve; but this year many farms are selling out of trees and closing early for the season, and some decided not to open at all, due to all the COVID19 restrictions. Some are only open on weekends, or only have hayrides, Santa visits and events on weekends. Demand will be high since people have been locked down and not allowed to do much - but you CAN go to farms. And a farm may be the only place you can take your kids to see Santa. Of course, check with the farm BEFORE YOU GO!
And next Spring, you'll want to take your children to a free Easter egg hunt - see our companion website to find a local Easter Egg hunt - (www.EasterEggHuntsAndEasterEvents.org) . It's the ONLY website that is updated every Easter for all Easter Egg hunts in the U.S.
Christmas tree farms, lots and activities, sorted by county
Click on Resources above, if you need a county map
NOTE: To my knowledge, since 2018, there now NO commercial cut-your-own Christmas tree farms in Arizona. But, don't despair, there are several National Forests that allow you to cut your own tree, see this page for details.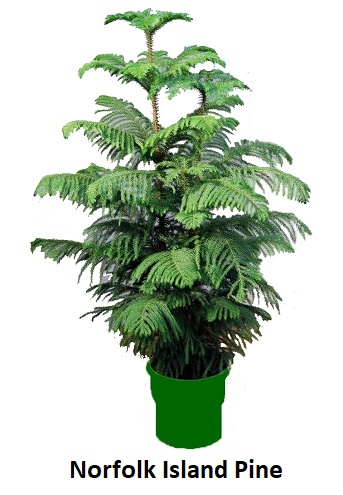 Gila County
Maricopa County
Pinal County
Circle C Tree Farms

- Precut Christmas trees, Christmas wreaths, trees baled,
735 W. Sahuarita Road, Sahuarita, AZ 85629. Phone: 828-773-4026. Email: wnc367@aol.com. Open: Starting Thanksgiving Day. Directions: 735 W. Sahuarita Road. Opening Thanksgiving Day. Payment: Cash, Check, Debit cards, Visa/MasterCard, Discover. Our North Carolina grown Fraser Fir trees and wreaths are stored in refrigeration to maintain freshness.
Christmas tree varieties:
PreCut varieties: Fraser Fir.

Schnepf Farms - follows organic methods, Living Christmas trees, Ice Skating, snow sledding, Holiday lighted train ride, Bonfires, Hayrides to feed Santa's Deer
24610 E Rittenhouse Rd, Queen Creek, AZ 85142. Phone: 480-987-3100. Email: schfarm@earthlink.net . Open: November 26th to January 4, 2020; Nightly from 5:30 pm to 10 pm. Directions: 24810 South Rittenhouse Corner of Cloud and Rittenhouse Rds. Open: Free Parking, Enchanted 4D Movie, Santa's Reindeer Hayride, Christmas Campfires, Snow Globe Mini Golf, Santa's Obstacle Course, Santa's Toy Shop, Mrs. Claus Cookie Decorating, Meet & Greet Santa Claus, Pine Cone Decorating, Letters to Santa, Christmas Old Time Memories, Christmas Carousel, Toddler Zone Bounce Houses, Giant Christmas Photo Ops. See their website for updated and more information! Dscounted tickets: We run specials all the time! Like us on Facebook and follow us on instagram to find out more about holiday specials or give us a call at 480-987-3100. Click here for a link to our Facebook page.

Mortimer Farms - Precut Christmas trees, Living Christmas trees (to plant later), Christmas-themed park, Christmas wreaths, garlands, mistletoe, Christmas decorations, trees bagged, trees tied, tree shaking provided, trees baled, free tree trimmings, saws provided, winter hay rides, winter train rides, bonfires, bonfires and smores, Turkeys (organic, not-hormone-fed), Fresh eggs, Cider mill (fresh apple cider made on the premises), gift shop, porta-potties, restrooms, picnic area, face painting, jumping pillow, ziplines, train rides (train on a track), trike track, pedal kart track, mining for gems, petting zoo, farm animals, birthday parties, weddings and wedding parties, school tours, group reservations, events at your location (call for info)
12907 East State Route 169, Dewey, AZ 86327. Phone: (928) 830-1116. Email: Mortimerfarmsaz@gmail.com. Open: daily 7 am to 7 pm. Click here for current open hours, days and dates. Updates: Click here for updates. Directions: On the corner of 169 and 69 in Dewey, Arizona. Click here for a map and directions. Payment: Cash, Check, Debit cards, Visa/MasterCard, Discover. Click here for our Facebook page. Christmas Village is open daily during the month of December; *Closed Christmas Eve & Christmas Day to celebrate with our families. Meet Santa, roast S'mores, ride our hayrides and more during our Christmas Village Event at Mortimer Family Farms.Meet Santa, roast S'mores, ride our hayrides and more during our Christmas Village Event at Mortimer Family Farms.Meet Santa, roast S'mores, ride our hayrides and more during our Christmas Village Event at Mortimer Family Farms. It's beginning to look a lot like Christmas at Mortimer Farms! Our Fresh Cut Christmas Trees have arrived and are ready to brighten your holiday's! The Nordman Fir is known for its longevity and allergy friendly needles, and the Noble Fir is known for its aromatic sent! While you're at the Farm, enjoy some family time with the kids in our Farm Park, visiting the farm animals, playing on the awesome farm activities and getting a taste of life in the Country! Our Country Store is loaded with amazing fresh baked treats, fudge, sandwiches, soups, farm raised meats, and awesome canned foods!
Christmas tree varieties:
PreCut varieties: Noble Fir, Nordman Fir.
Living, rooted tree varieties: Arizona Cypress, Austrian Fir, Austrian Pine, Blue Spruce, Colorado Blue Spruce, Douglas Fir, Noble Fir, Nordman Fir, Norway Spruce, Ponderosa Pine, White Spruce.
(UPDATED: July 03, 2017)