To find a Christmas tree farm in your area of Nebraska, either click on your area in the list below, or on the map further down this page.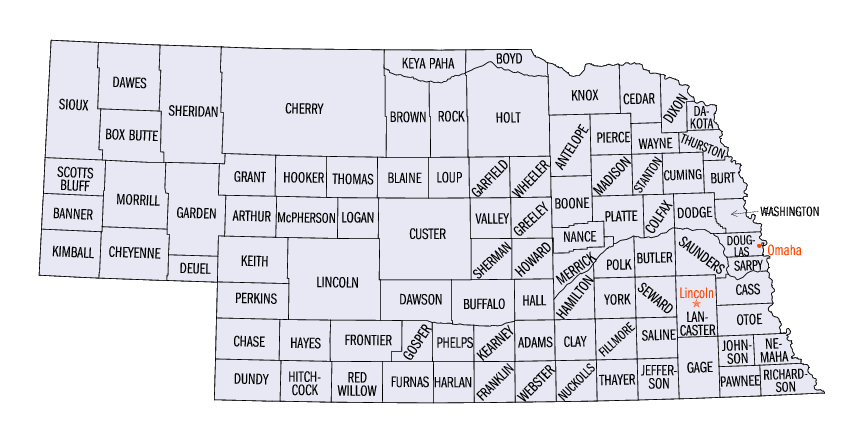 Want to cut your own from a national forest in Nebraska?
Cutting a Christmas tree in a national forest is a tradition for many residents of the Rocky Mountain Region. First, locate the forrest nearest you. This link has a easy to use map to find trees you may cut in a national forest in your area. Just hover (position) your mouse over the mouse on that page in your area. Next, you'll need a permit. Call the office of the closest Ranger District to the area you want to cut in to verify that they are offering Christmas tree cutting permits. This link has the contact information for those offices.
Do you know of any Christmas tree farms or other special Christmas and winter events in Nebraska? Please tell me about them - Click here to write to me!
---