Where and How to Recycle or Dispose of Christmas Trees in Contra Costa County, California in after Christmas in January 2020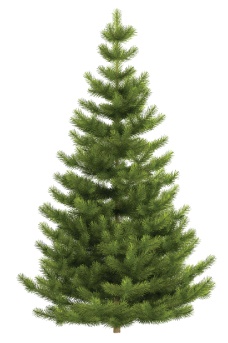 In many urban and suburban areas, Christmas trees are collected from curbside during the first 2 weeks in January. Be sure to remove all remove all lights, wire, tinsel, ornaments, nails, stands, other NON-Organic decorative materials and other materials that are not part of the original tree. This includes tree stands also. Flocked trees are usually accepted, but not artificial trees. Large trees (larger than the standard 6 - 7 ft tree) may need to be cut in half to be acceptable by your garbage hauler. But scrroll down this page for more specific information and local links.
What happens to the trees? In most cases, the trees are chipped and made into a mulch which is usually made available, free to city or county residents. Important: Never burn your Christmas tree in a fireplace or wood stove. Burning the tree may contribute to creosote buildup and could cause a chimney fire.
Tips: Always follow the links (usually the name of the city or county) below for updated information, as these agencies often wait until the last minute to change dates or update their information (it's government, remember?). If your area is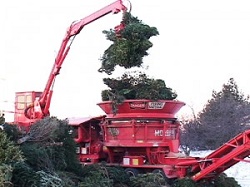 not specifically mentioned below, contact your trash collection agency and inquire!
Related information:
See this page for local options to easily recycle your Christmas holiday lights
If it has just snowed; see this page about how to make snocones from real snow! Your kids will love it!
Click here for the list of winter sleigh ride locations!
See our easy recipes to make a Chocolate Yule log and click here to make your own low-fat, low calorie but delicious Egg Nog ! Then come back to our other website in March to find a local Easter Egg Hunt for your children ! There are affiliate links on this page. Read our disclosure policy to learn more.
Contra Costa County, California: Where and How to Recycle Your Christmas Tree After the Holidays
If you do not find your area below (which is unlikely, this is a fairly comprehensive list), click here to contact your city or county's
recycling coordinator
directly.
Contra Costa County, California Christmas Tree Recycling Programs
Most areas in Contra Costa County provide recycling of yard trimmings year-round. Many curbside yard waste programs accept Christmas Trees for recycling during the holiday season.
Contra Costa County (complete city - by city listing)
For your specific area, see below, and call your trash hauler.
If you miss your free pickup:
California Christmas Tree Recycling - has a service for which you must pay - Click here there to reserve your pick-up online with this easy form. They say they will contact you within 24 hours with a confirmation and price quote. or Call today to book your 4 hour time slot. Los Angeles (310) 584-6589 San Fernando Valley (818) 986-1300 San Diego County (858) 433-0359 Prices start at $25 and go up with the size of the tree.
Note about Monterey Pine disposal: take precautions when disposing of your Christmas trees this year to help control the spread of pine pitch canker, an incurable disease that has killed thousands of Monterey pine trees. Pine pitch canker, a fungal disease recently introduced to California, causes dieback and mortality in native and ornamental pine trees. It may also infect Monterey pine Christmas trees. While every attempt is made to sell only disease-free Christmas trees, some trees could harbor the disease without showing symptoms. Since there is no known cure for pitch canker, limiting its spread is the key to prevention. The disease is present in 16 coastal and adjacent inland California counties from Mendocino to San Diego. Bark beetles, which carry the fungus, primarily infest Monterey and Bishop pines but also feed and breed on inland forest trees such as Ponderosa pine. As yet, the disease has not been found in the Sierras. It does not infect humans, pets or other plants.